Hack to keep your couch from slipping
We moved and purchased a sectional for our main living area. The room has beautiful vinyl floors. The only problem is the rug doesn't quite go under the entire couch. Now, if it did, we wouldn't have a problem. The sectional couch wouldn't slip and we (me) would all be happy. I am not about to buy a larger and more expensive rug to solve this problem when there is a much more simple (cheaper) solution. And why does it matter if the couch constantly slips out of place? If you've ever had a sectional, you know that the sections will disconnect when the pieces slip. It's an annoying and inconvenient problem that I set out to fix.
I had some extra non-slip mats from failed attempts at keeping a lightweight door mat from slipping on our slick tile at our last house. The door opening ending up being the downfall of that attempt. The rug was too tall with the mat to make it work. I saved the mat, though, knowing it would someday be useful, haha. And it was! I cut small pieces of the nonslip mat to go under the legs of each sectional piece. The pieces had to be big enough to keep the couch from slipping but small enough that they weren't visible. That will depend on your couch legs. I took a small amount of hot glue and applied the nonslip mat piece to each leg bottom. Problem solved!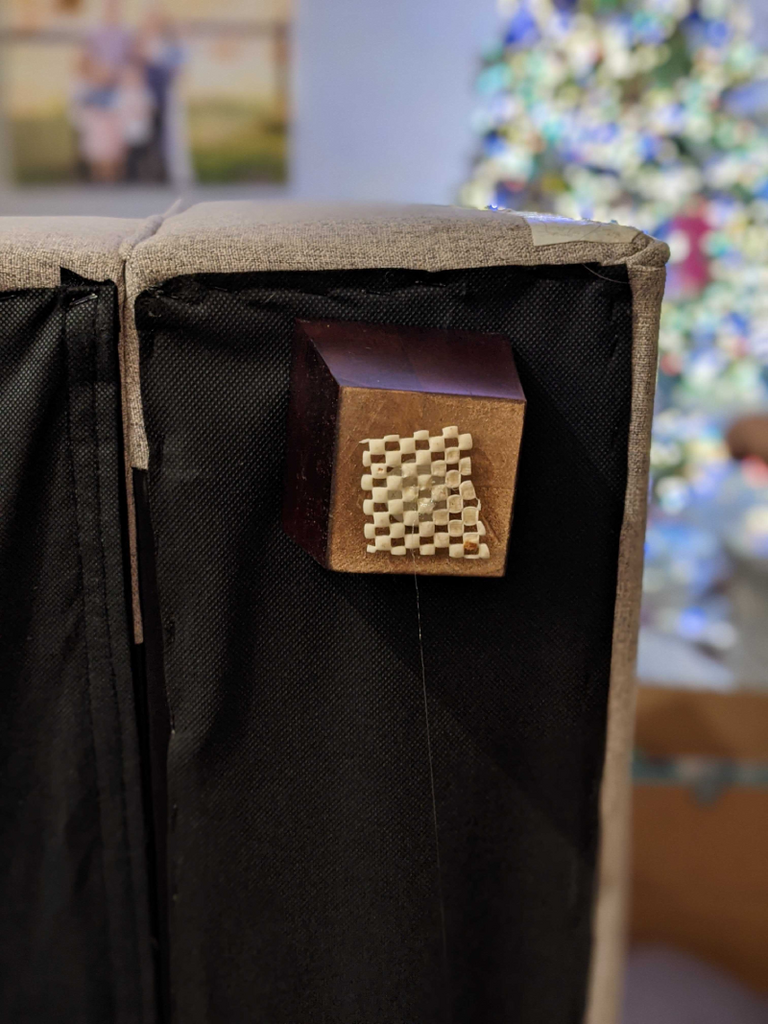 Have you had a problem with your sectional slipping? Let me know if this worked below!