Fathers are SO important! It's a great time of year to show our appreciation and love for all the dads in our life! We don't drink alcohol in our home but we live ginger beer and root beer!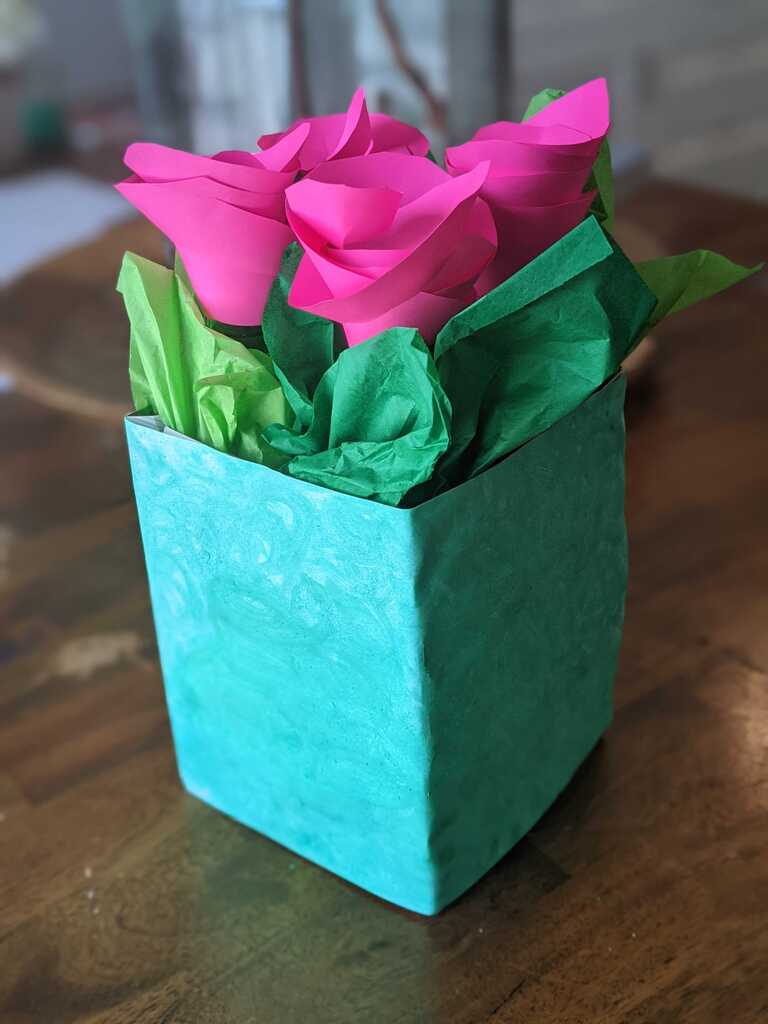 This was super easy and fun craft!
We used:
1 case of ginger/root beer
glue dots to secure roses and also paper to case
4 sheets of green tissue paper
2 sheets blank paper, water colors to paint green, cut to fit case of ginger beer
2 sheets pink (or any color) paper, cut in half, then cut into oval/circle spirals
That's it! How fun, easy and special!
I hope everyone has a great time this weekend celebrating fathers!