The Easiest Farmhouse Wreath I've Ever Made!
After a lot of searching online, I finally found a wreath that I liked and could hang in my kitchen! I need a somewhat small wreath to hang above my stove. It's can' be a size that would you hang on your front door, such as a 22″ or 24″ wreath. I felt, for the space, it had to be around 14″. I have one that I absolutely love that I hang there for the rest of the year but I wanted to hang something different for the Christmas season. It's been a hard year and we could all use the fun decorations to brighten the spirit! As I was saying, I finally found one! Only to realize that it was the very popular Hearth and Hand brand at Target and despite it being early in the season, it was sold out! Not that surprising. I looked a lot more. And didn't find anything that came close to what I had imagined in my mind. I decided that I would try to make something on my own. Thanks to Amazon, I was able to find what I needed very quickly! In days past, I would have to go from store to store. Sometimes technology is awesome!
Here are the supplies I purchased. Two things, that's it!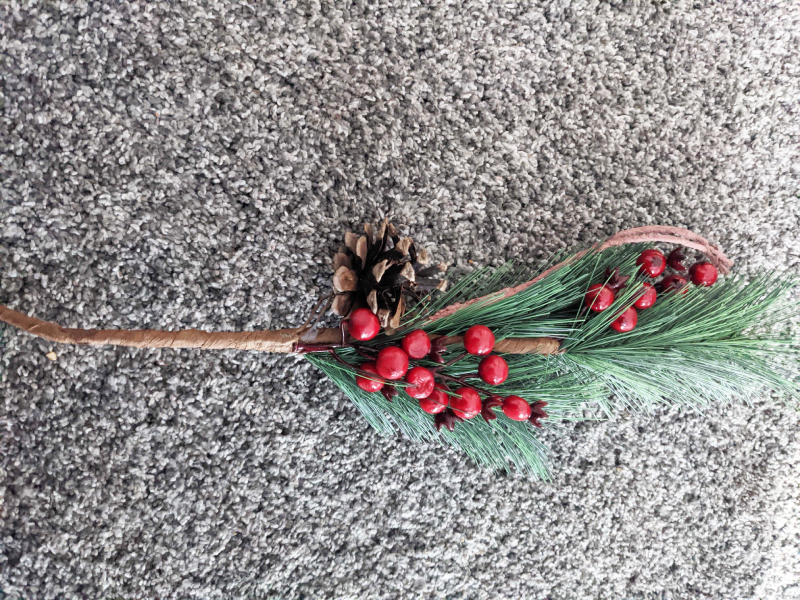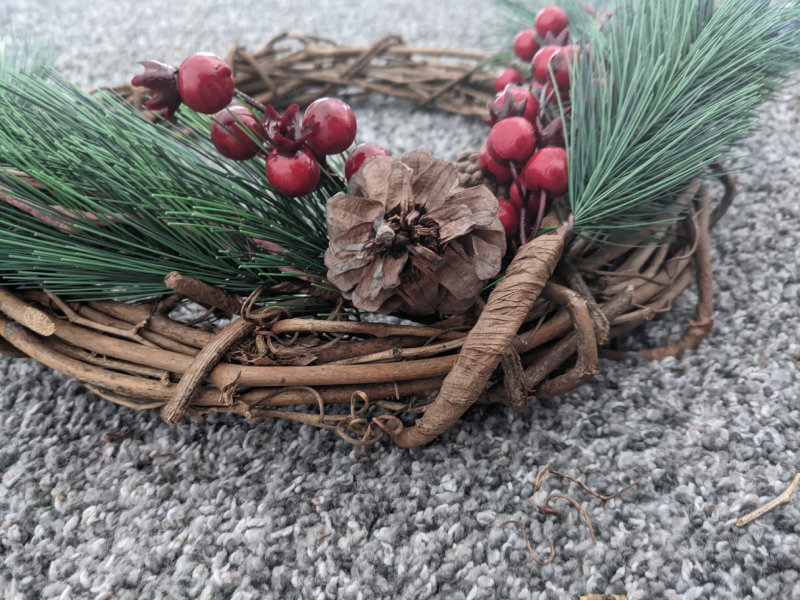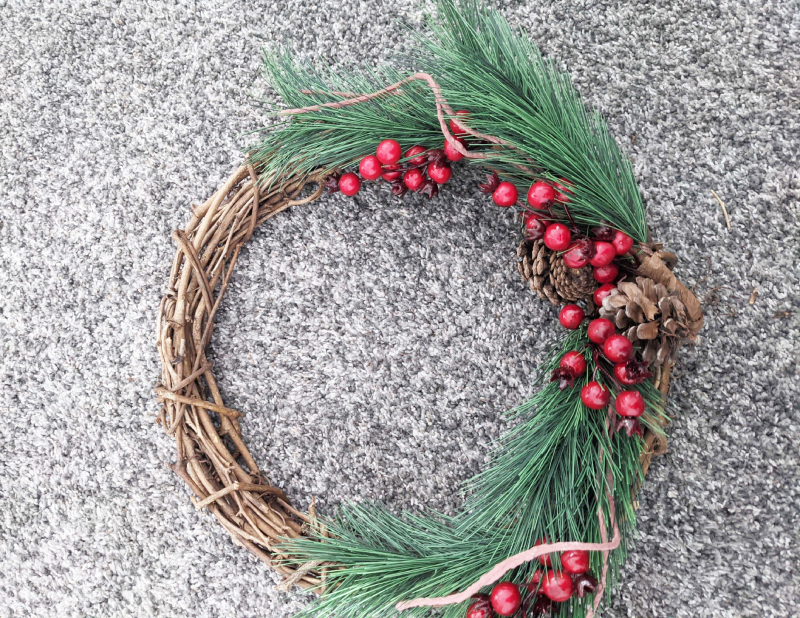 I was able to wrap the stems around the wreath and they completely blend in! The entire branch has a wire throughout, so you can even bend the green area to curve with the wreath. And within minutes, I had something exactly like I had imagined! It's hanging above the stove and it makes me so happy! I used a command hook on the left side door of the cabinets, very close to the center. I am still able to use the cabinets, I simply open the left side first. So, simple, so happy!