Why We Keep a "Birthday Box"
Last night my daughter and I went to Kohl's. I had some Kohl's cash from all the Christmas shopping we had done and because I have finished all the Christmas shopping, I didn't really have an idea of what I would use the Kohl's cash for. It's a good problem to have but I didn't want to buy things that we didn't need and possibly end up spending more money trying to use up the Kohls cash, because that's what tends to happen!
For many years, we have had what we call a "Birthday Box". It's a box that we keep presents in for birthday that we might not have time to shop for, forget to shop for or just would rather not take the kids to the store to shop for. Taking kids shopping for birthday presents can sometimes be tricky because they see things that they themselves want, haha. My rule of thumb is the fewer trips to the store, the better. Less unplanned spending happens with fewer trips to the store. For the most part, having a birthday box is easier for my busy schedule. The kids can still "go shopping" for a fun gift for their friends but in the "Birthday Box" instead of the store! Win-win!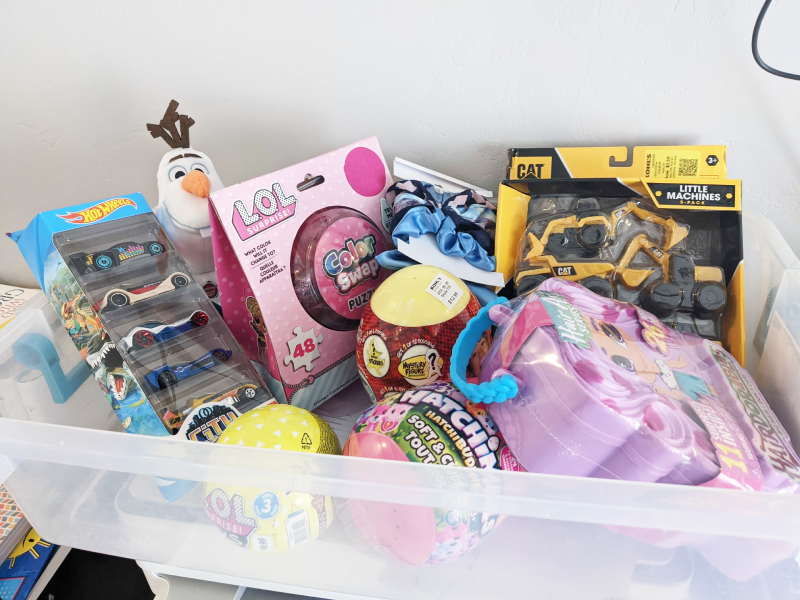 So, before going to Khol's, I realized that our "Birthday Box" was very low on supplies. My daughter had a lot of fun picking out gifts that could be put in the box. I keep all the gift bags and tissue paper from my kid's past birthdays and keep them in a tote underneath my bed. I also make sure to always have a stock of blank card on hand. It's no fun realizing you want to write a card and have none on hand. This has made my life so much easier! When my kids were little, I felt like disorganization was making my life miserable. My little kids would be invited to a party, and I would forget to get a gift. I would want to give someone a little gift and I would have no cards. Keeping things like this on hand has made life so much better and happier! Do you have a birthday box or gift bags and cards on hand? Share if you love being prepared!