Add beauty to your space for FREE!
No matter the season, there is beauty all around. One Saturday morning, we were feeling cooped up and a little restless. It's been a hard year to find things to do. We love hiking in general and decided to go on a hike. There was snow all over the ground and we had a really happy time hiking a path near a river. The kids would walk a little ahead of us and build tiny snowmen to surprise us. It was really fun time and we all had smiles on our face. You would think with snow covering the ground, there would be not much else to look out outiside.
Not so.
As we were walking, I looked around at my family having fun and my toddler bouncing around on the trail, something caught my eye. I saw a bunch of beautiful bushes that had red berries on them. I called Mr. Darcy over and he used his pocket knife to cut off a small piece for me. We carefully laid it in the trunk and when we got home I grabbed my favorite jar. I use this jar for everything! Water jug for the dinner table, food storage, canning, sourdough starter, and yes, even floral arrangements! It's very versatile! I placed the branches in the jar and every time I sit at the dinner table I think of those fun memories and I admire how beautiful nature is! More beautiful than any decoration bought from the store, that's for sure!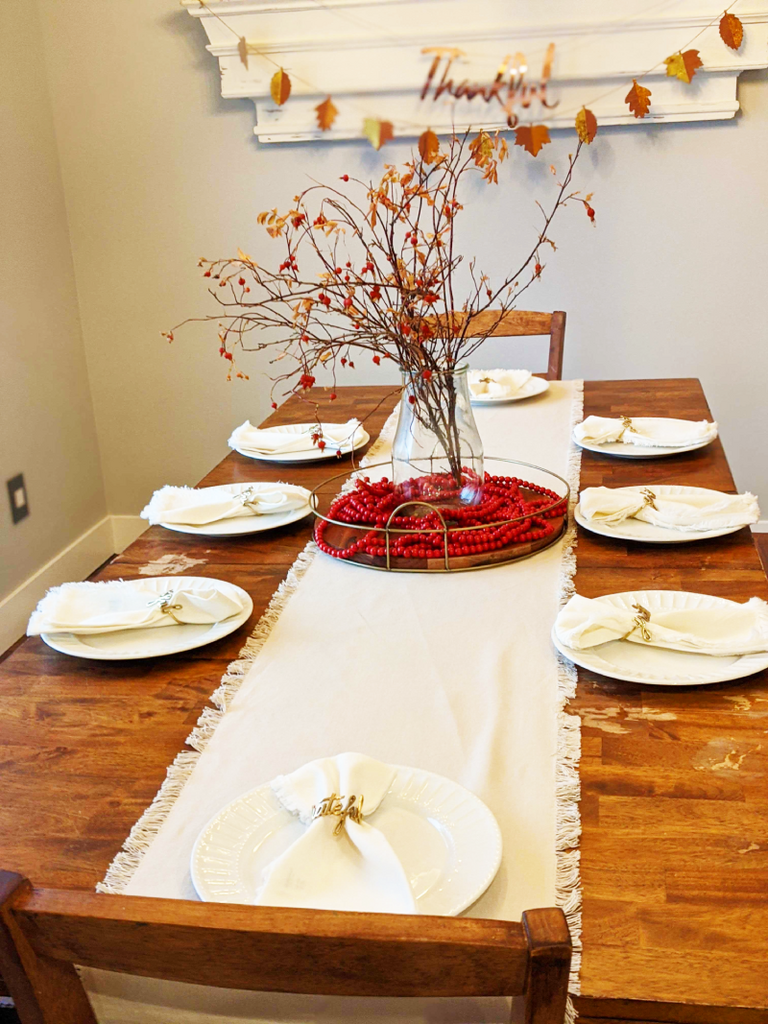 Things from our yard at the beginning of the fall season: