Dairy-free, gluten-free, egg-free fried chicken recipe
Jump to Recipe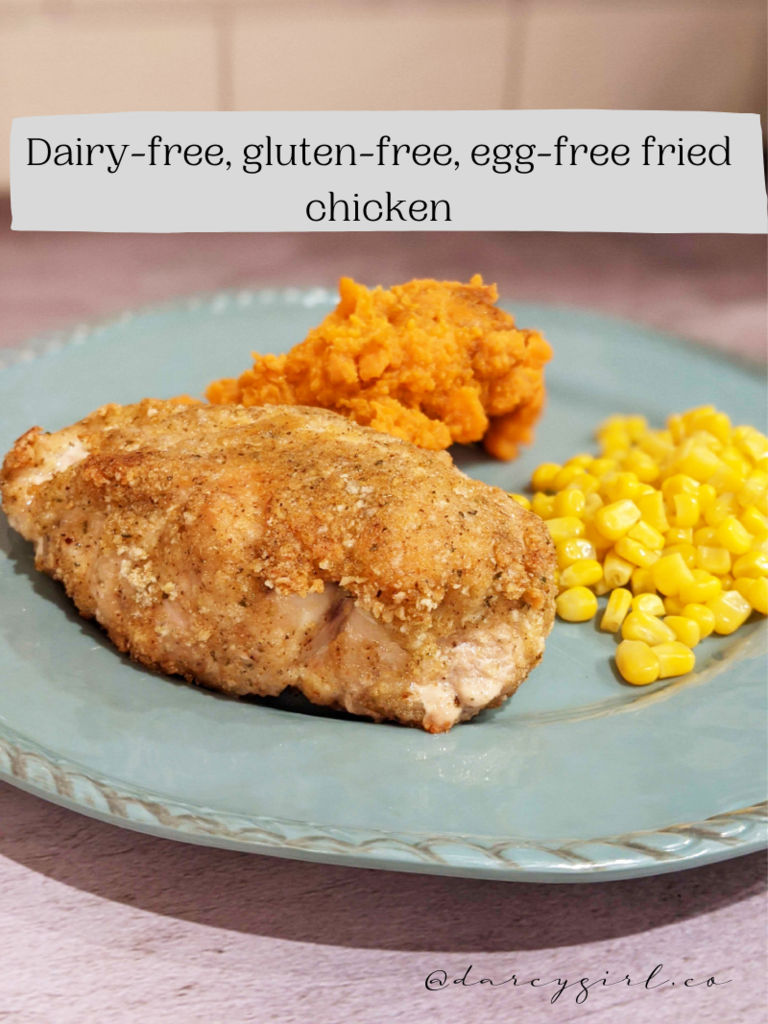 We have a lot of food sensitivities around here, we just roll with it! When you want a piece of fried chicken, what's a girl with a bunch of food sensitivities to do?! Make it, of course, haha. I am sure there are recipes out there, but this is one I made using what I had in my pantry and it turned out yummy.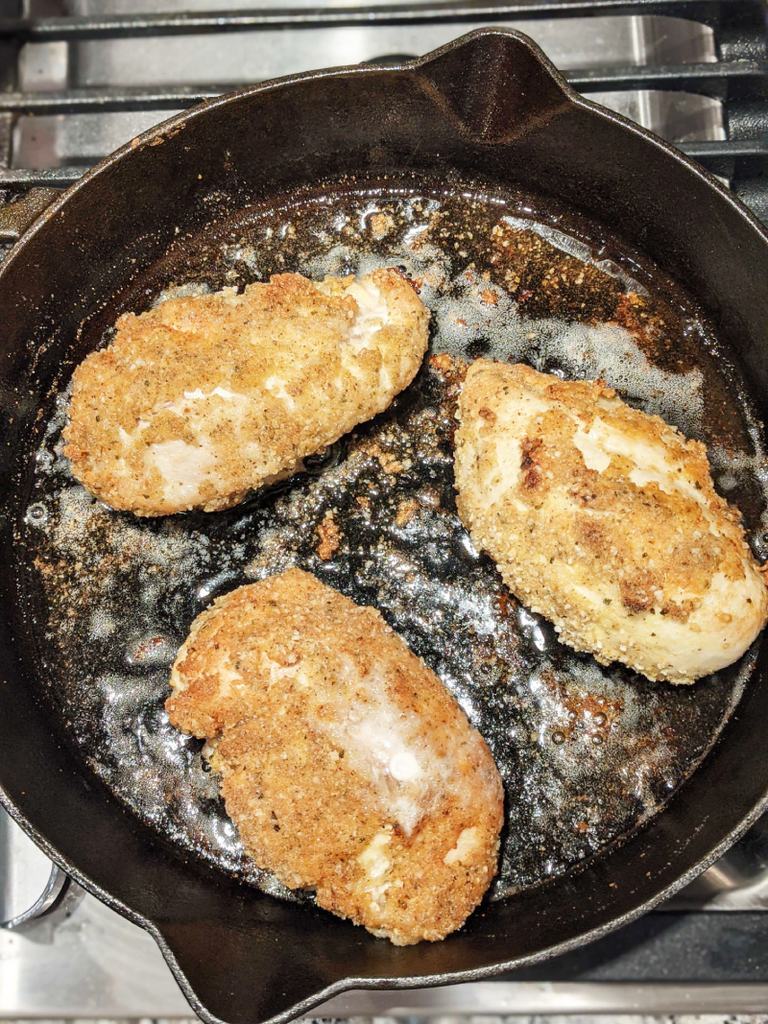 I spent my early years in the south, so I guess it's an instinct that I use a cast-iron skillet and Crisco to fry things, haha.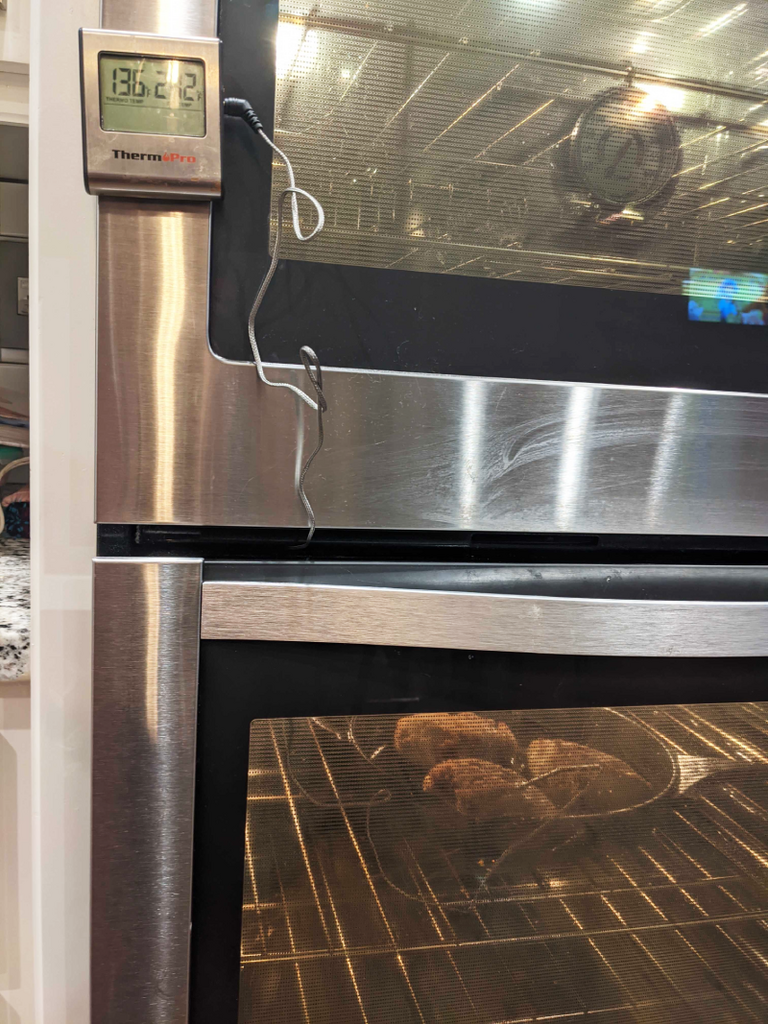 I use this thermometer to make sure the chicken is up to the correct temperature, but not overdone! Seriously, one of the best things I have ever purchased from Amazon!
Here is a quick video of the breading and frying process: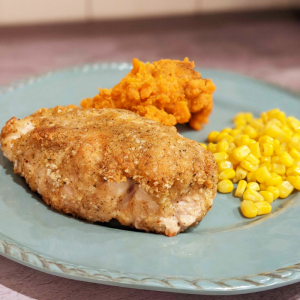 Dairy-free, gluten-free, egg-free fried chicken
Ingredients
2

lbs

Boneless, skinless chicken breast

3

rice cakes

1

tsp

garlic powder

1

tsp

onion powder

1

tsp

oregano

1

tsp

salt

1/2

tsp

pepper

1/2

cup

Just Egg Plant Based Scramble

1/2

cup

Crisco

I used butter flavored Crisco, use whatever oil you prefer
Instructions
Preheat oven to 375 degrees Fahrenheit. Preheat oil in a oven safe skillet on medium heat, I use a cast iron skillet.

Using a food processor, blend rice cakes, garlic powder, onion powder, oregano, salt and pepper until rice cakes have been blended a fine mixture.

Add rice cake mixture to a bowl, and add Just Egg into a separate bowl. Dip each piece of chicken first into the Just Egg, coating the entire chicken breast. Next into the rice cake mixture, coating the entire chicken breast, set aside.

Make sure the oil is hot, add each chicken breast to the skillet. Brown on each side, about 3 minutes per side. Once each side is brown, finish cooking the chicken breast in the oven, until the chicken reaches 165 degrees Fahrenheit internal temperature. Enjoy!