Washing Grapes for a Great Day
Do you ever food prep your fruit? I do and it makes life so much better! A couple of things you can do ahead of time:
Wash your strawberries but leave the stems on.
Wash and pluck grapes from stems.
Cut up watermelon and put it into an airtight container or ziplock bags. If you get a watermelon but you won't be using all of it the same day, store it in the fridge for the rest of the week.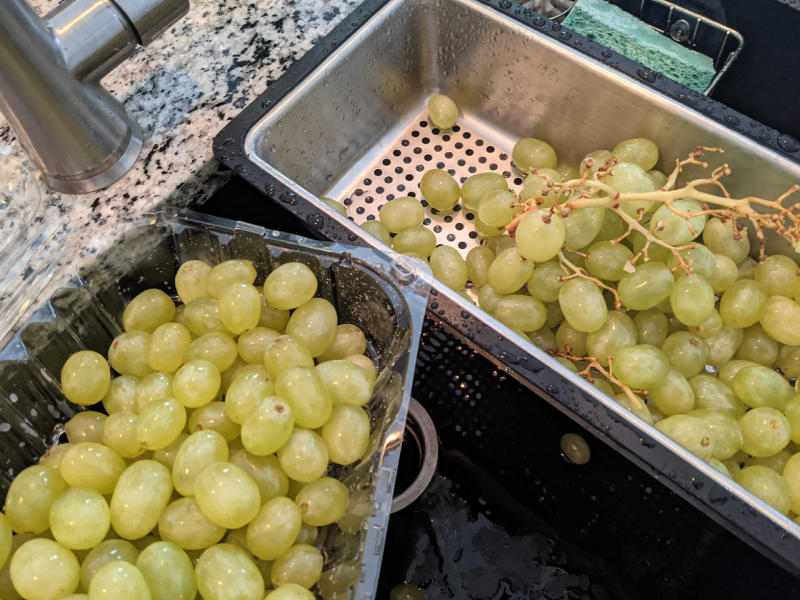 You might not think to prepare fruit for the coming week, but it makes eating fruit convenient and with a busy schedule it can make all the difference between rotting fruit or eating delicious and nutritious snacks!
I like to buy these grapes from Costco for my big family 🙂