My Favorite Above Cabinet Wreath
This wreath is gorgeous. It would look good just about anywhere! Here is a link! This is not sponsored and is not an affiliate link. I just love this wreath!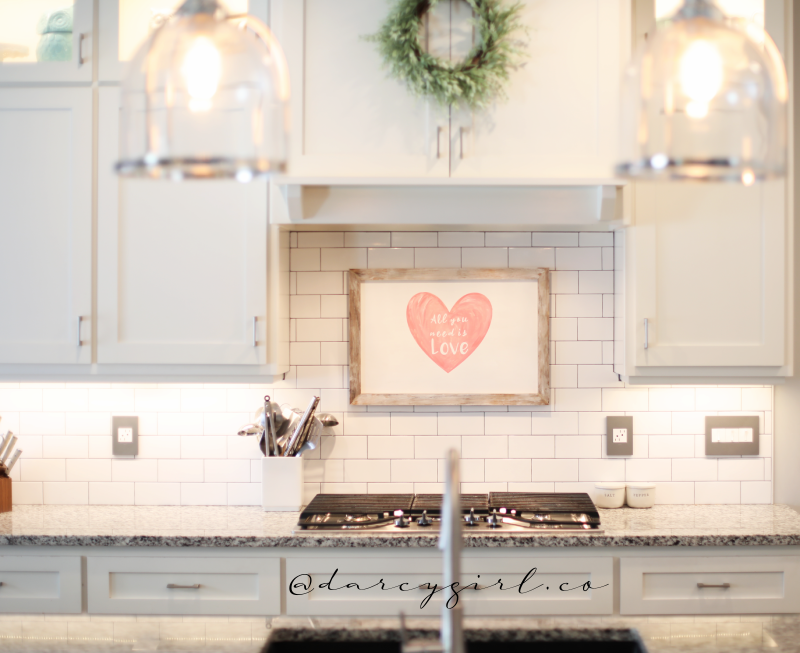 If you love the sign below the wreath, check out my tutorial on how to make it!
Just look at it! It's beautiful! It's the right size and so versatile! You can put it in so many places around the house. It would look amazing above a pantry! Here is where we had it in our previous home: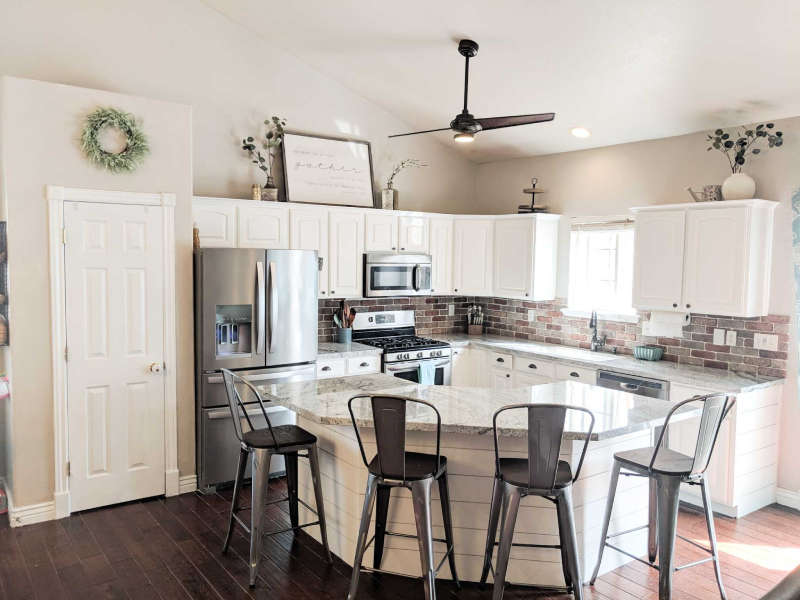 If you want to know more about that beautiful brick backsplash, check out how we did it in this post.
This wreath goes so well with shiplap too! Let me know if you love wreaths as much as I do, haha. Tag me on Instagram @darcygirl.co with your favorite wreaths.